About LondonMusicals.ie
LondonMusicals.ieis a Swedish company that allows people with an interest in musicals and the theatre to conveniently receive information about booking tickets for London's top performances. Thanks to our favourable deals we are always able to offer good seats at hard-to-beat prices; oftentimes even for the most popular performances that usually sell out in a matter of hours. As our customer you can rest assured that your musical experience in London really will be every bit as fantastic as you hope for.

A business idea driven by passion and interest
The man behind LondonMusicals.ie, Marcus Moeschlin, is passionate about musicals, concerts and all kinds of events. As an 18-year-old, he started organizing trips to rock concerts from his home town of Jönköping. Three years later, in 1985, Marcus worked with Cornelis Vreeswijk on his last tour and record. A long and exciting career has followed. It has been one that has focused on bringing events and international experiences to people at affordable prices , and includes Marcus' time as the owner of 'Box Office' at Norrmalmstorg. Marcus also has to count as a pioneer of digital technology on the event scene since he, as early as 1990, was a co-founder of Global Tickets, a network where 22 countries bought and sold international event tickets electronically between one another. This took place in a time when competitors still used outdated tools like the fax and telephone. For this, the network received the British "Queen's Award" for best export in 1992.

Anna Leppäniemi heads Ticmate's customer service department in Stockholm, Jessica Horton in Barcelona and the Danish office in Copenhagen is staffed by Kim Harbers, Lene Aagesen and Camilla Bidstrup. They, like Marcus, have a strong passion for all kinds of events around the globe, with an emphasis on musicals and football.
LondonMusicals.ie is owned by Ticmate
Marcus Moeschlin's principal business Ticmate has only existed since 2006, yet it is a confirmed success. The company's vision is to become the leading actor in Europe within the international ticket sales sector. As a step toward this goal, the website LondonMusikaler.se was conceived. LondonMusicals is now available in seventeen different languages in as many countries. During 2012 Ticmate also launched LondonTickets.ie that sells tickets to attractions, sightseeing and transport in London.

Aside from Managing Director Marcus Moeschlin, chairman Ole Oftedal and Jan Friedman are members of Ticmate AB's board of directors. Both Ole Oftedal, and Jan Friedman. have extensive experience both as business leaders and on directorial work with companies active in trade, travel, media and other service production.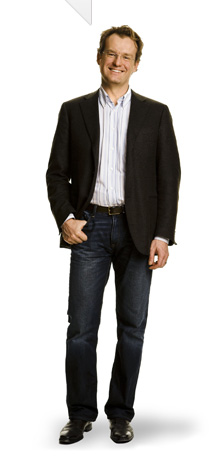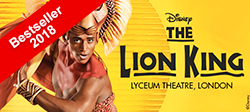 Book