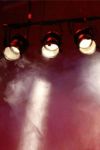 Silk Road
At Peacock Theatre
Price from € 60.00
Silk Road is a show created by the Gansu Dance Drama and Opera Ensemble (DDOE). Using the fresco of Dunhuang and Silk Road as its background.
Venue information
Performance info
Booked from
2014-01-12
Booked for
2014-01-12
Duration of performance:
1 hour 45 minutes
Directions

Take the Central or Piccadilly Line to Holborn station. The theatre is a 10 minute walk.

View map