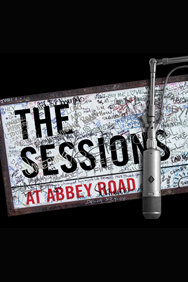 The Sessions at Abbey Road
At Royal Albert Hall
Abbey Road was more than just a recording studio for The Beatles. Paul called it their monastery, that's why they names and album after it. The SESSIONS at ABBEY ROAD is a once-in-a-lifetime backstage pass to a magical moment in history. Each song – from the first recording of 'Love Me Do' to 'The End' – is played exactly as it was recorded. For the first time in a generation, all instrumentation, arrangements and vocals are identical to the original records – the closest thing to actually being in the studio with John, Paul, George and Ringo. Overseen by the legendary recording engineer Geoff Emerick, authentic environment. The original studio has been meticulously restored while the singularity of each album is captured through unique choreography. Dazzling cinematic effects take you on a journey from early Liverpool to swinging London and the phenomenon of Beatlemania.
Venue information
Performance info
Booked from
2016-04-01
Booked for
2016-04-01
Duration of performance:

Directions

(15mins) Take Exhibition Road up to Prince Consort Road where you turn left; take the right leading you to Kensington Gore.

View map