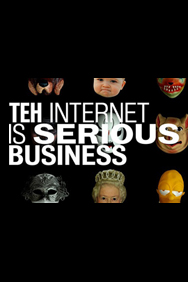 Teh Internet Is Serious Business
At Royal Court Theatre
Price from € 50.30
We live in an age of time, where a teenager in a bedroom with the necessary will and the requisite technical wizardry can make corporate giants quake. A mass movement can start overnight, a wrong word in a public forum can unleash an army of trolls and private lives (and celebrity naked photos) are up for grabs.

A 16-year old London schoolboy and an 18 year old recluse in Shetland meet online, pick a fight with the FBI and change the world forever. It's a cliché to say that the internet has changed everything but it has – and us with it. Teh Internet Is Serious Business deals with some big themes and asks important questions.

Don't miss out, book your tickets now!



Venue information
Performance info
Booked from
2014-10-03
Booked for
2014-10-25
Duration of performance:

Directions