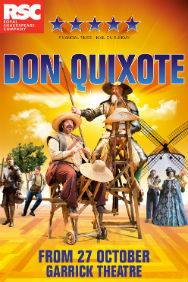 Don Quixote
After a lifetime of reading books on chivalry, one eccentric old man heads off on a rumbustious quest to become a wandering knight accompanied by his faithful and equally ill-suited servant, 'riotously performed by David Threlfall as Don Quixote and Rufus Hound as Sancho Panza' (The Times). Taking up a lance and sword, Don Quixote sets out on a hilarious ...
Bitter Wheat
Hollywood is a hell hole. Everything in Hollywood is for sale except the awards, which are for rent. Money, sex, power, you only need one of them to see Bitter Wheat. Bitter Wheat in London is a new play starring John Malkovich.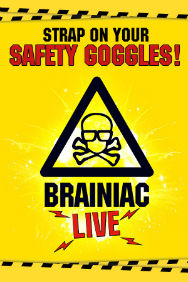 Brainiac Live!
Brainiac Live! in London. Strap on your safety goggles boys and girls, due to popular demand Science's greatest and most volatile live show is returning. Book tickets here!