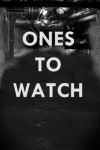 Ones To Watch 2014
At Vaults
Price from € 18.90
Want to be the one at the party who 'loved that band before they were popular'? OK, so maybe no one wants to be that person, but the Time Out Music team have picked some of the top acts tipped for success in 2014, and now is the chance to catch them. With a line-up featuring the best new bands, singers, and artists set to make waves in the next twelve months, join Time Out as they present their 'Ones to Watch'.
Venue information
Vaults
Lancelot Street, Waterloo
London
SE1 8SW
Performance info
Booked from
2014-02-20
Booked for
2014-02-20
Directions

Leave Waterloo via Exit 1. Turn right onto Station Road Approach & keep on the right hand side. Walk to the bottom of the road & down the first set of stairs. Turn right at the bottom & the entrance is 10m on the right hand side.

View map